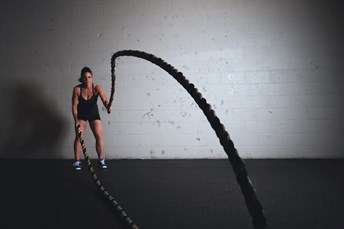 There's never been a better time to be a woman in sport. From the success of the women's Big Bash League and the newly formed Women's AFL league, to government initiatives like Change Our Game that encourage women into sports leadership, and Girls Make Your Move that is about inspiring, energising and empowering women to be more active regardless of ethnicity, size or ability. The future is bright for women in sport.
It may have been a long time coming – you know, with women making up over half the population and all – but with the seemingly exponential growth of supporters, sponsors and successes, women in sport are definitely making up for lost time.
So whom do we thank for this apparent overnight change? Well, every woman who has ever picked up a bat, kicked a ball, swung a club or simply chucked on some runners. Any woman who has given sport a red-hot go and been a role model for the next generation has played a part. Any woman who's had a love of the game has helped in bringing us up to speed and helped to dispel the stereotype that sport is a man's game.
Australian women have not been absent from the sporting field – quite the opposite. Australia has a long and proud history of female tennis stars, legends of the pool as well as gold medal winning teams in hockey, basketball and netball. However in recent years, it's been the traditionally male-dominated sports where women have been making their mark.
Cricket
Our Australian Women's cricket team has been garnering more and more attention thanks to stars like Ellyse Perry and Australian captain Meg Lanning. Both helped their team to victory in the 2013 World Cup and during the successful 2015 Ashes campaign. Between the two of them, they've also taken out the last 4 Belinda Clark awards (Lanning 2014, 2015, 2017; Perry 2016).
With record-breaking knocks of 126 runs from 65 balls, and breaking the record for more centuries in Women's One Day Internationals (WODI) it's no wonder that players like Lanning are drawing bigger crowds and being noticed.
Rugby
Since 2009, women have also been making leaps and bounds into the world of Rugby Sevens, the most recent being the inclusion of women's Rugby Sevens in the Rio Olympic games in Brazil. With the help of up-and-coming talent like 2016's Australian women's sevens player of the year Charlotte Caslick, our already decorated Australian team was able to beat old rivals New Zealand and snag the gold. At only 22 years of age Caslick has a long and influential career ahead of her, inspiring the next generation of girls to lace up their boots and lay out some opponents.
Australian Rules Football (AFL)
Of course, the biggest news in Australian women's sports in 2017 was the inaugural Women's Australian Football Association season. Kicking off at Ikon Park – the ancestral home of the Carlton Blues – an 'at capacity' crowd watched Collingwood and Carlton battle for the first official win of the AFLW.
One of the stand-out players of the AFLW has been Melbourne Demons captain Daisy Pierce. Having played in the Victorian Women's Football League since 2007 and for Melbourne during the historic 2013 exhibition match against the Western Bulldogs at the MCG, Pierce has been there every step of the way. An idol to aspiring girls nationwide, Pierce's attitude and tenacity in the game have won her fans across the board.
It's players like Pierce that have also led to the success of TAC's new junior girls' league. Just like the men's TAC Cup has become one of the primary sources of recruitment for the AFL, the girls' TAC Cup will see these aspiring footy players have – for the first time – a pathway for playing Aussie rules at a professional level. Female role models
The importance of having strong female role models cannot be understated here. Studies show that with increased visibility of female role models leads to an increase in gender equality and an increase in the ambitions of young girls. This 'role-model effect' can have an amazing impact on communities, and not just on the field. By encouraging women towards other aspects of sport such as management, coaching and leadership we can further provide a realistic pathway for women to have a career in sport.
Girls Make Your Move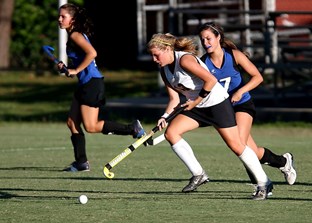 The Government lead campaign Girls Make Your Move aims to inspire and encourage young women to be more active. The online community offers a hub for women to search local sporting events, activities, tips and tricks to help women of all ages, shapes and sizes, get motivated.
Girls Make Your Move is all about breaking down the barriers and getting young women to view sport and physical activity more positively. It's not about being the best or nailing every detail, it's about getting involved, trying new things and meeting new people. There's a sport or activity out there for everyone – you've just got to find one that works for you to get involved.
Although there's still a way to go, with some hurdles ahead of us, sports-lovers and athletes Australia-wide should rejoice because the future is looking bright for women in sport. So if you or your club wants to get involved in promoting female role models in your sport, go to Change Our Game or Girls Make Your Move to find out how you can play your part in this movement for change.