Health Insurance
The care you need for the life you live, get great value hospital and extras cover with GMHBA
Find the right health insurance cover for you
Types of cover
Choose from our range of hospital covers including Basic Plus, Bronze, Silver and Gold. From Basic cover, for just in case, to Gold for peace of mind, we're sure to have a cover to suit you.
Extras cover helps reduce the cost of everyday health expenses that aren't covered by Medicare like dental, optical, physio & chiro. From Basic to Top extras, find the right type of cover to suit your budget and help you keep healthy.
Combined hospital and extras cover
Did you know you can get both hospital and extras cover on the same policy? With combined cover, you can enjoy peace of mind and be supported on your health journey.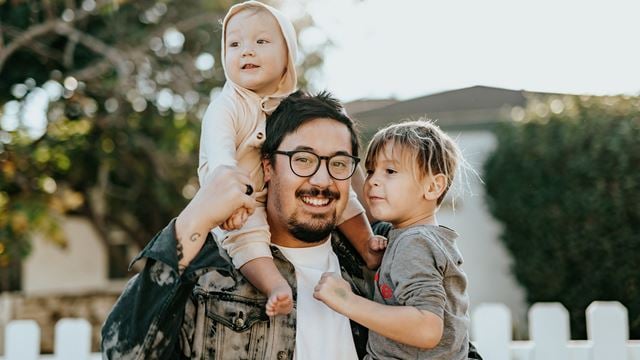 Why choose GMHBA?
As a not-for-profit health insurance and care company, we've been supporting members for nearly 90 years. Our size may have changed but who we are remains the same. Your health and wellbeing are always put first because we want to make sure you get personalised cover for the moments that matter.
Whatever stage of life you're at, we're here for you.
We understand looking to get health insurance for the first time can be overwhelming. That's why we've put together a guide to help you get started.
Not sure if you need health insurance?
Learn more about the reasons people often take out health insurance and the types of cover available.
We're part of your community
We're a not-for-profit health fund and have been putting the health of our members first for over 85 years.
Switching to GMHBA Health Insurance is easy
1. Find the right cover for you
View our range of hospital and extras products, choose the cover that best suits your needs.
2. We'll do the paperwork
We'll cancel your old membership, request the transfer certificate from your old insurer and handle all of the paperwork for you.
3. You won't re-serve waiting periods*
Join on the same or lower level of cover within 30 days of your previous cover ceasing, and we will recognise waiting periods served with your old insurer.
*Waiting periods apply for increased cover.
Helping you understand health insurance
Many Australians prefer to have private health insurance because it gives them access to be treated in the private health care system. By having private health insurance you'll often be able to choose your preferred doctor and hospital as well as reduce waiting times for some hospital services and elective surgery.
Australia's Healthcare system is made up of two major parts, the public health care system and the private health care system. All Australian residents are automatically covered for many hospital-related costs under the public health care system (Medicare) however many Australians prefer to take out private health cover to give them access to be treated in the private health care system.
Private health insurance is made up of two main parts – Hospital and Extras cover. Hospital cover can help with the cost of your hospital stay and medical expenses, getting care from your preferred doctor and hospital, and reduce wait times for surgery or treatment. Extras cover is for out of hospital health treatments not covered by Medicare, such as dental, optical items, physiotherapy, prescription pharmaceuticals (non-PBS) and a wide range of other services.
The Medicare Levy Surcharge (MLS) is an additional tax which Australians may need to pay if they are without private health insurance hospital cover and have a taxable income greater than $90,000 as a single or $180,000 as a couple/family.
If you do not hold an eligible hospital cover (or if you drop your hospital cover) you will have to pay additional tax on top of the standard Medicare Levy that applies to all Australian taxpayers.
Hospital cover includes coverage for the two types of costs associated with private treatment while you're an inpatient in a registered hospital - hospital costs and medical costs. Having hospital cover means your health insurer will help pay these costs.
GMHBA has a range of hospital covers ranging from basic to comprehensive cover which supports you and your family for a wide range of treatments in a participating private hospitals.
With hospital cover you can:
Be treated as a private patient
Have a greater choice of who treats you*
Have a greater choice about where you are treated*
Have more choice about when you are treated*
Lock in your Lifetime Health Cover age
Have peace of mind knowing you are covered for unexpected medical bills
*As compared to public patients in a public hospital
Extras cover provides benefits for services like dental, optical (glasses and contact lenses), physiotherapy, podiatry and ambulance.
The cost of these services is often not covered by Medicare, so whenever you use any of them you incur the full cost yourself.
GMHBA has a range of extra covers ranging from basic to comprehensive cover which supports you and your family. Plus, you can claim on the spot with your GMHBA membership card at more than 26,000 providers nationally.