Published 24 Aug 2023
The GMHBA Hub Belmont makes it easy to visit connected health services in the one place. The hub is open and taking new patients.

You can access dental, medical and physiotherapy care in the fresh feeling, purpose built consulting rooms, featuring the latest in health service technology.

Access other services such as pharmacy, diabetes consultations, vaccinations, blood glucose testing and more at the Community Care Chemist also co-located at the hub. Two local not-for-profits working together to offer you a connected health journey.
Accepting new patients
Don't sit on waitlists, the GMHBA Hub is open to new patients so book your appointment today.
Easy parking + location
Located on Belmont High Street, GMHBA Hub has access to free 2 and 4 hourly, and all-day parking spots.
Continuity of care
As well as new practitioners, many of our staff from South Barwon Medical, Geelong Physiotherapy and GMHBA Dental Care will be available for appointments.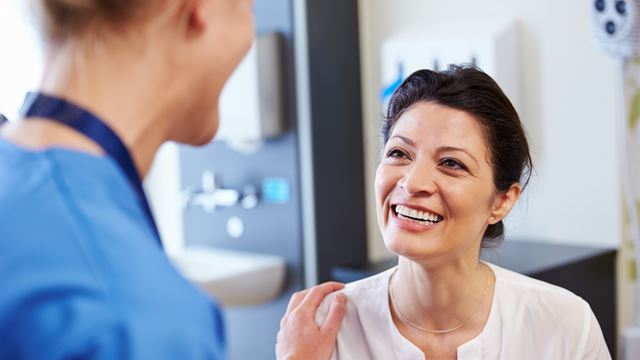 GMHBA Hub is now open!
Located in Belmont, the GMHBA Hub offers dental, medical and physiotherapy services to support the health and wellness of members and wider community.
$69 welcome offer* for your initial physiotherapy consultation.
Exclusive to GMHBA Hub, Belmont
*Offer available to all new patients exclusively at GMHBA Hub Belmont and only on initial Physiotherapy. Not available for Shared Care Plans as these will be bulk billed (item 10960). Not available in conjunction with any other GMHBA Hub Belmont Physiotherapy offer.
$199 welcome offer* for an initial dental check-up, x-ray and clean.
Exclusive to GMHBA Hub, Belmont
*Includes item numbers (where clinically necessary), examination (011), X-rays (022 x 2 ), Oral clean (item 111, 114 ) and fluoride treatment( 121). Offer cannot be used in conjunction with any other GMHBA Hub Belmont Dental Care offer. The welcome offer is available to new patients of the GMHBA Hub Belmont dental practice only. Your dentist or oral health therapist will evaluate your teeth at the time of your appointment as to whether the treatment included in this offer is suitable for you. Clinical indications may necessitate deferral or additional treatments which will be communicated at the time of this appointment including treatment details and rates.