Win GMHBA Cats rewards
At GMHBA we are always looking for ways to reward our members through our partnership with the Geelong Cats.

As a GMHBA member you have the chance to win some great GMHBA Cats rewards.

Explore below and enter today.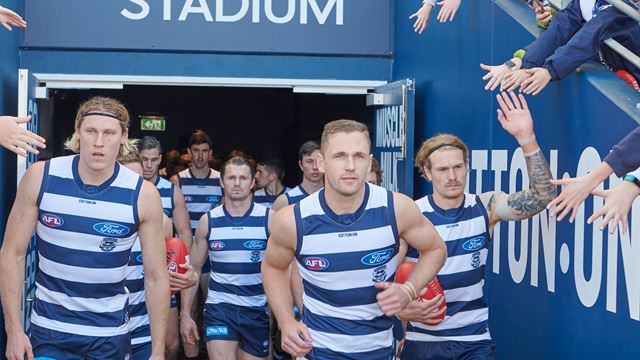 Win a spot in the rooms
Experience true pre-game excitement by being in the rooms to watch the team warm up at a 2021 home game. You'll also get a great view of all the on-field action from the impressive Brownlow stand.
Win a GMHBA Stadium Tour with Joel Selwood & Cameron Ling
Don't miss your chance to win a guided tour of GMHBA Stadium with premiership captains Joel Selwood and Cameron Ling. Open to GMHBA members only.
We are Geelong
Sadly, fans couldn't come together at GMHBA Stadium this year. It's the heart and soul of our Geelong great community, and we want to see everyone returning in 2021.
Although we had our clear challenges this year, we were still able to work together to engage our customers and provide an outlet for celebrating our passion for footy, health & wellbeing through the We Are Geelong video.
It is for this reason that we still remain Stronger Together, Healthier Together. We Are Geelong. This competition is now closed. Congratulations to the lucky winners; Nathan Kotowicz, Pasqualina Traficante, Ian Unsworth & Heath James.
Finals Viewing Packs
This competition is now closed. Congratulations to these five lucky GMHBA members; Tania Abreu, Byron Mitchell, Gerard Darcy, Jodie Jones & Lisa Abbott.
Healthy Heroes
GMHBA and the Cats have developed the Healthy Heroes program that aims to empower young people to make good choices about their health and wellbeing. The program focuses on Year 3 and 4 students from across the G21 region, with Geelong Cats players delivering key health messages in schools.
About the partnership
Two of Geelong's most iconic organisations, GMHBA and the Geelong Cats, have joined forces in a unique long term partnership.
GMHBA and the Geelong Cats both have a long and proud history of supporting Geelong and Regional Victoria. This partnership uniquely demonstrates their shared commitment to the region and its people.
Geelong captain Joel Selwood on the partnership
"I love the thought of GMHBA and the Cats becoming a team. Two great organisations coming together to make each other stronger."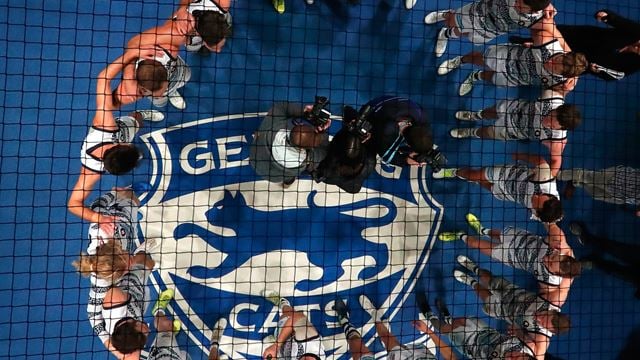 Latest GMHBA Cats Rewards
GMHBA Fan Portal at GMHBA Stadium
Will resume when safe to do so based on the health advice received upon the AFL season resuming. GO CATS!
Not a GMHBA member?
Join or switch today to be part of the team.