Healthy skin is important to all of us and especially important to remember as the end of summer nears. As great as those beach days were, the hours (and even minutes) under the sun can take a toll on your skin, whether you've noticed or not. But there's still time! To help with your end of summer recovery we've compiled our 4 favourite homemade skincare recipes that can be made effortlessly right from the shelves of your kitchen.
Oh honey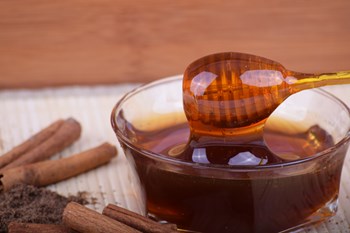 When it comes to homemade facemasks, some ingredients are better than others, and there is one that stands proudly above them all. Raw honey is the queen bee of homemade masks and for good reason. It's a natural healer, full of nutrients, enzymes and skin-boosting acids, while providing a fantastic and versatile base for most masks. It can be mixed with tea, banana, orange juice, papayas; you name it.
Cocoa Dream Hydration Mask
(from Marie Claire )
All you will need is an avocado, cocoa powder and honey.
1. Mash 1/3 of an avocado
2. Add 1 tbsp cocoa powder and 1 tbsp honey. Stir.
3. Apply to clean face for 10 min
4. Remove with warm water, tone and moisturize.
This fantastic restorative mask is perfect if summer has left you feeling a little dry around the eyes.
Coconut oil can do it all
When it comes to versatile ingredients, it's hard to overlook the many incredible uses for coconut oil. But it's easy to add another. The benefits of coconut oil for your skin range from cleansing and moisturizing all the way through to actively strengthening your epidermal tissue. It's great for removing makeup and helping heal wounds and, when taken internally, is chock full of healthy fats for your digestion and immune function. With all that in mind here is our favourite (and simplest) way to look after your skin with coconut oil.
Coconut oil whipped butter
(from Living The Nourished Life)
All you will need is Coconut Oil, Vitamin E Oil and your favourite essential oil (for fragrance)
1. Mix 1 cup of coconut oil, 1 teaspoon of Vitamin E oil, and a few drops of your favourite essential oil in a mixing bowl on high speed for 6-7 minutes or until light and airy. (NOTE: Do not melt the coconut oil first, it will not whip properly)
2. Spoon into glass jar, cover tightly and store at room temperature.
If done right, you'll have fun watching the butter react to the warmth of your skin temperature.
Delicate, salty skin
Unfortunately, not all of us are blessed with skin that seems to naturally bounce back. If you are one of us with ultra dry and ultra sensitive skin, you have to be careful with any remedies you use in your skin care routine. And often this means forgoing one of the greatest of homemade skincare ingredients; sea salt. The natural scrub properties of sea salt are tried and tested, most famously for removing dead skin cells to make way for new healthy cells. But never fear, now with this recipe even those with the most sensitive of skin can enjoy the restorative powers of a sea salt scrub.
Sugar scrub
All you will need is Raw Sugar and Almond Oil.
1. Stir 1 cup of raw sugar and ½ cup of almond oil into a bowl.
2. Pour into a jar and leave at room temperature for 24 hours.
3. Stir the mixture and apply to the areas you wish to exfoliate.
4. Massage softly into your skin and wash off with water.
5. Dry skin by gently padding.
This one is great for those who need a gentle scrub but are after all the fantastic benefits that sugar offers.
What can't they avoca-do?
As if they weren't perfect enough. Is it hard to believe that the consummate over-achiever of the fruit bowl is also fantastic for your skin? When talking about hydration there really is nothing better for your skin and if you've returned from the beach with a bit of a sunburn, there really is only one thing you should reach for. Full of Vitamins A, D and E that penetrate your skin and soothe inflammation, this mix is ideal for dealing with skin that's spent slightly too long in the sun.
Avo sunburn cream
(from In Sonnets Kitchen)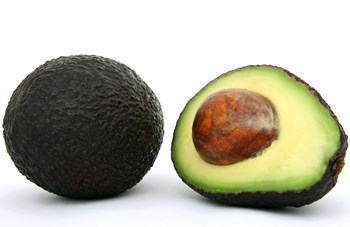 All you will need is a ripe Avocado and Olive Oil.
1. Mash half a ripe avocado and mix with a tablespoon of olive oil.
2. Apply to the burnt areas
The best part about this one is any mix you have left over, you can use as a conditioner for your hair. You're welcome.
And that's it
So as summer leaves and we all start to forget what the sun feels like, try these four simple recipes to keep your skin glowing and healthy right through until the next one.